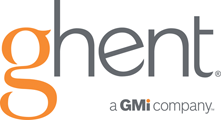 Return Ghent Index
NEXUS
Tablets
Easel
IdeaWall
Jr. Partition
Partition
Wallboard
X-Pegs
X-Hangers
Nexus Markerboard Tablet

The Nexus Tablet is a lightweight and portable solution that provides a markerboard workspace for use wherever it is needed.
Key Features
Compact – simple to move from room to room for use and to pack away for storage
Lightweight (approximately 3 lbs) – conducive for breakout sessions away from main presentation area
Self-contained – uses a combination holder for marker pen and eraser that attaches between the handles and aluminum framing
Environmentally friendly – more durable, reusable and greener solution than traditional chart pads
Right-sized – roomy 28" x 28" double-sided, high-pressure laminate markerboard workspace for personal use or group interaction
Backed by a Ghent 1-year guarantee
Dimensions:
Overall Size: 27-7/8" (70.8 cm) x 27-7/8" (70.8 cm) x 3/4" (1.9 cm)
Writing Space: 21-3/4" (55.2 cm) x 25-1/2" (64.8 cm)
Weight: 3 lbs
* Price is Minimum Advertised Price set by Ghent. Add to cart to see actual price.
| | | | |
| --- | --- | --- | --- |
| Item Number | Description and Shipping Weight | MAP Price:* | (add to cart to see actual price) |
| NEX101TM | 28" x 28" Nexus Double-Sided Markerboard Tablet, 7 lbs. | $ 139.20 | [ADD TO CART] |
| NEX104TM | 28" x 28" Nexus Double-Sided Markerboard Tablet, Pack of Four, 21 lbs. | $ 555.60 | [ADD TO CART] |