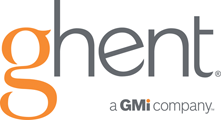 Return Ghent Index
NEXUS
Tablets
Easel
IdeaWall
Jr. Partition
Partition
Wallboard
X-Pegs
X-Hangers
Nexus Jr. Partition

Work on Your Own Level
The Nexus Jr. Partition is a movable display panel with 3 different compact 4' x 3' configurations: double-sided whiteboard or double-sided tackboard or whiteboard/tackboard combo with expandable presentation space. Perfect for seated-height applications.
Key Features
Accommodate all employees- Jr. Partition is ideal for ADA compliance concerns, as it is designed to be used at the "seated height."
Whenever, wherever - Organizations can put this jr. partition at their employees' fingertips virtually anywhere they choose to work. It moves where you move. It works where you work.
Build as you go - Perfect for temporary set-ups to create "walls" as needed.
All in the family - As a part of the Nexus family, this partition accommodates Nexus Tablets for even greater collaboration.
Double-sided, 4'x3' magnetic marker or tackboard surface - more durable, reusable and greener solution than traditional chart pads - allows units to be grouped for a more coordinated collaboration space
Expandable workspace - attachable easel pegs give you the option of adding Tablets for additional room
In reach - comes complete with side mountable marker/eraser holder
Tackboards fabric colors:

Dimensions:
57-3/8" (145.7325 cm) x 34-1/4" (86.995 cm) x 25-1/8" (63.8 cm)
Weight: 48 lbs.
Add to cart to see price.
| | | |
| --- | --- | --- |
| Item Number | Description and Shipping Weight | (add to cart to see price) |
| NEX223MMP | 57-3/8" x 40-3/8" Nexus Jr. Partition Double-Sided Mobile Magnetic Whiteboard, 64 lbs. | [ADD TO CART] |
| NEX223MFP | 57-3/8" x 40 -3/8" Nexus Jr. Partition Double-Sided Mobile Magnetic Whiteboard / Fabric Bulletin Board, 64 lbs. | [ADD TO CART] |
| NEX223FFP | 57-3/8" x 40 -3/8" Nexus Jr. Partition Double-Sided Mobile Fabric Bulletin Board, 64 lbs. | [ADD TO CART] |