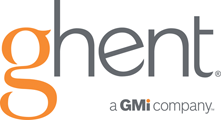 Return Ghent Index
NEXUS
Tablets
Easel
IdeaWall
Jr. Partition
Partition
Wallboard
X-Pegs
X-Hangers
Nexus Double-Sided Partition

Configure Your Workspace
The Nexus Partition is a movable display panel with an extra-large 6' x 4' work surface and expandable presentation space.
Key Features
Be flexible - Partition is mobile double-sided with 3 different 6'x4' configurations: double-sided whiteboard or double-sided tackboard or whiteboard/tackboard combo that allows the user to configure their work space as needed without a permanent structure.
Modern design for the modern office - It was designed to work in open office spaces where there are no fixed walls for traditional whiteboards, but people still need to collaborate.
Choose your own way - Partition provides the user flexibility to layout his/her own collaboration space.
Whenever, wherever - With partition, organizations can put this partitiom at their employees' fingertips virtually anywhere they choose to work. It moves where you move. It works where you work.
Build as you go - Perfect for temporary set-ups to create "walls" as needed.
All in the family - As a part of the Nexus family, the Partition accommodates Nexus Tablets for even greater collaboration.
Double-sided, 4'x6' magnetic marker or tackboard surface - more durable, reusable and greener solution than traditional chart pads - allows units to be grouped for a more coordinated collaboration space
Angled foot design - allows units to be grouped for a more coordinated collaboration space
Expandable workspace - attachable easel pegs give you the option of adding Tablets for additional room
In reach - comes complete with side mountable marker/eraser holder
Tackboards fabric colors:

Backed by Ghent's 10-year guarantee.
Dimensions:
76" (193 cm) x 52-3/8" (133.0325 cm) x 25-1/8" (63.8 cm)
Weight:
77 lbs.
Add to cart to see price.
| | | |
| --- | --- | --- |
| Item Number | Description and Shipping Weight | (add to cart to see price) |
| NEX224MMP | 76-1/2" x 52-3/8" Nexus Partition Double-Sided Mobile Magnetic Whiteboard, 64 lbs. | [ADD TO CART] |
| NEX224MFP | 76-1/2" x 52-3/8" Nexus Partition Double-Sided Mobile Magnetic Whiteboard / Fabric Bulletin Board, 102 lbs. | [ADD TO CART] |
| NEX224FFP | 76-1/2" x 52-3/8" Nexus Partition Double-Sided Mobile Fabric Bulletin Board, 102 lbs. | [ADD TO CART] |