Return Estey Directory
Library Cantilever Bookshelves
Complete Units
Bookshelves
Double Face Bookshelves
Divider Units
Double Face Divider Units
Displays
Double Face Displays
Components To Enhance Your Shelving
or To Create Specialty Shelving
Steel Backs & End Panels
Canopy Tops
Signage & Lighting
Corner & Wall Fillers
Frames and Accessories
Base Shelf Options Shelves
Adjustable Shelves
Specialty Shelving
Periodical Displays
Cabinets & Workspaces
Media Display
Color Chart
Media Shelving and Display Options

All selections available in 36" (standard), 30" and 24" (narrow) widths,
and in one of 10 finishes. Click images for larger views if desired.
Chart below provides dimensions and pricing.



Media Hanger
Consists of brackets with hanger rod for clear-view plastic media bags.
Adjustable shelf with paperback insert. Ideal for displaying audio cassettes or paperback books.


Video Cassette / Paperback Book Shelf
Slopes to allow convenient viewing of spines on paperbacks and video cassettes. Six adjustable divides included with 36" wide shelf. Two depths available: 6" and 7" deep. Dividers available separately if needed.
Metal Browsing Box
Storage space ideal for storing all media items. Includes two wire dividers. Additional dividers can be ordered separately below. 15 1/16"D and 5 1/2"H
All base options are available in your choice of three widths: 36" width (standard), 30" or 24" for narrow spaces.
Color Finishes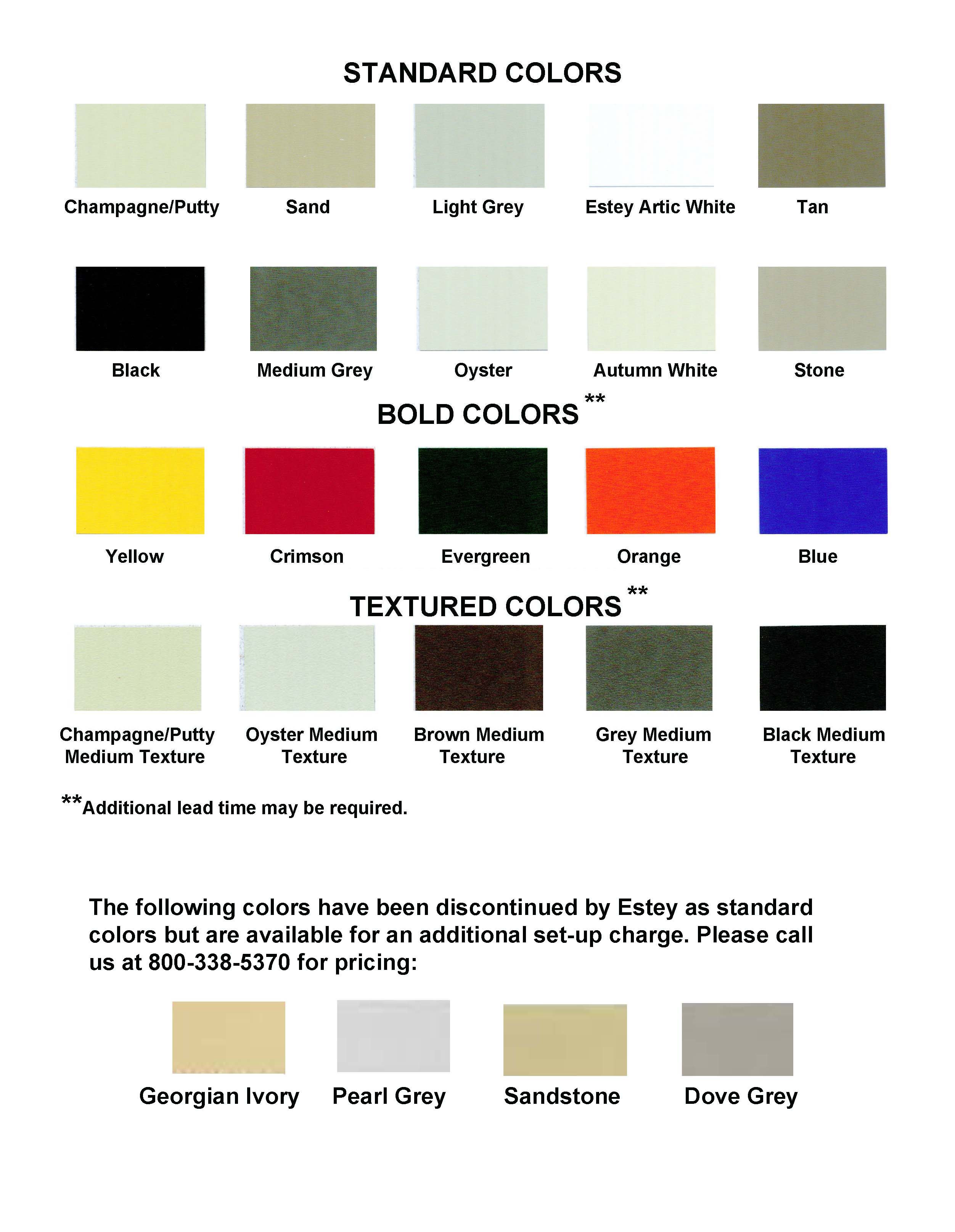 Pricing and Dimensions for Media Shelving and Display Options
When ordering, specify color and width (36", 30" or 24")
[Note: There is a 25% up charge for 24" shelves.]

Prices do not include but are subject to a current steel price surcharge of 58.25% due to spiraling steel prices. The surcharge will be added to your order after checkout but the order will not be processed without your approval. Alternatively, you may submit your order for QUOTE only.

| | | | | |
| --- | --- | --- | --- | --- |
| Item Code | Description | Weight: | Price: | |
| HB36A | Media Hanger, 6 1/2" deep x 4 1/4" high | 2.6 lbs | $ 59.33 | [ADD TO CART] |
| ZZ3608A | Zig-Zag Shelf, 7" deep | 9.9 lbs | $76.00 | [ADD TO CART] |
| ZZPD | Insert for Zig-Zag Shelf | 3.8 lbs | $ 44.26 | [ADD TO CART] |
| VCS3607A | Video Cassette / Paperback Book Shelf, 6"D | 10.1 lbs | $ 56.00 | [ADD TO CART] |
| VCS3608A | Video Cassette / Paperback Book Shelf, 7"D | 11 lbs | $ 59.33 | [ADD TO CART] |
| DIV07 | Divider for the Video Cassette / Paperback Book Shelf | 0.4 lbs | $ 2.27 | [ADD TO CART] |
| BRB3605A | Metal Browsing Box | 14.5 lbs | $ 236.67 | [ADD TO CART] |
| BRBWD | Divider for the Metal Browsing Box | 0.1 lbs | $ 6.33 | [ADD TO CART] |