Return Hale Directory
48 Series
200 Series
200 Showcase
300 Series
Lateral File
Vertical File
500 Series
Library Series
800 Series
1100 Series
Accessories
Sliding and Hinged Door Options
Finishes
200 Signature Series Bookcases
Free Shipping!

Fully customizable in appearance, form and function
The variety of the profiles available on the solid wood tops make this bookcase the perfect choice to compliment existing furniture. With the many options for size, configuration and appearance, it is easy to see how the "Signature" series gets it name. Your possibilities include:

Standard depth or deep shelf bookcases in heights from 30" - 84"
Order Flush cut to connect side by side
Order inside or outside corners to wrap around room angles
Order a two drawer lateral file unit or just the file drawer to add to your bookcase
Enhance organization with accessories such as magazine racks, CD drawers and Built-in Bookends
Choose to add sliding glass, hinged glass or wood doors to complete your design.
[Select and order as separate add-ons by clicking here.

Available in Oak, Birch or Walnut in six standard sizes and 16 standard finishes (see chart below) each bookcase has a matching 1.4" printed recessed back. Sturdy leveling glides on the bottom of each bookcase assist in installation. Whether ordering a single unit or multiple units with "flush" tops for end to end grouping the cut-down option makes the 200 series the attractive yet functional choice for filling any room or office space. Add hand-hung wood framed doors with glass or wood (see price chart below) to the standard bookcase and the results will be a high quality bookcase with the fine cabinet appearance. Seven-step, hand finished in standard colors, the Hale 200 series is the answer for quality bookcases at affordable pricing.

The options available for the 200 series allow for easy design when setting up a new office or planning a room layout. In additon to traditional bookcases, options below include bookshelves with sliding doors or hinged doors, units with drawers, and corner units for inside and outside bends with your bookcase display.

1" thick solid lumber core shelves with a 200 LB plus rating are up to any job. The matching 1" thick panels and top offer the sturdy appearance appreciated in any piece of well made furniture.

Lateral File Unit

Shelving Accessories
Choose to add a magazine rack, file drawer or CD Drawer
or even a built-in Book End to your 200 Series Bookshelf
(see pricing and description in chart at bottom of page)
To order, decide upon your finish, edge option and whether or not you wish for a flush design for connecting bookcases side by side. You willl be asked these options during order process. Click on price for the style and size desired.


FINISHES (CLICK ON IMAGE FOR LARGER SIZE)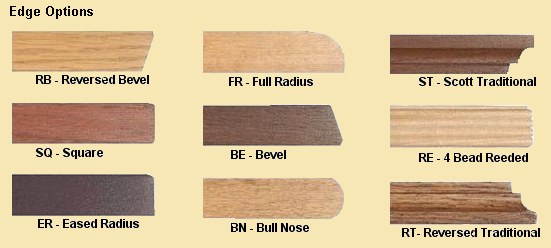 FREE Freight Service is Dock-to-Dock in US 48 for orders more than 300lbs. For lift gate and/or inside delivery or for residential service, please select the freight option for this service in the shopping cart. For orders under 300 lbs. a freight charge of $40 will be applied except for items shipped via UPS.

To ADD TO CART, Click on Item Price.
Standard Depth Shelving (11 1/2" Deep)
To ADD TO CART, Click on Item Price.
Deep Storage Shelving (23 3/4" Deep)
To ADD TO CART, Click on Item Price.
Outside Quarter Round (11 1/2"W x 11 1/2"D)
To ADD TO CART, Click on Item Price.
Inside Corner (24"W x 11 1/2"D)
To ADD TO CART, Click on Item Price.
Two Drawer Lateral File
To ADD TO CART, Click on Item Price.

| | | |
| --- | --- | --- |
| Item Code | Description | Price |
| 230-18 | Two Drawer Lateral File With Built In File Holders. Two Positions, Legal and Letter. 1" Thick Solid Construction, 28 1/2"H X 34"W X 18 3/4"D Overall Dimensions, 160 lbs. | $ 2,068 |
| 230-lock | Optional Lock | $ 35 |
Shelving Accessories
To ADD TO CART, Click on Item Price.
Item Code
Description
Price
618
Solid Wood Drawer
For Standard Depth Cases only. Outside drawer front is 7 3/8"H and full inside width of Bookcase. Inside drawer dimensions are 4 1/2"H x 32"W x 9 1/4"D, 12 lbs.
$ 512
620
Solid Wood Lateral File Drawer
For 200 and 500 series only. Outside drawer front is 12 1/2"H and full inside width of Bookcase. Inside drawer dimensions are 10 1/2"H x 33"W x 17 1/2"D, 22 lbs.
$ 708
624S
Magazine Rack, Insert, Slip in (Field Installable)
Oak inserts are made of solid oak lumber. Walnut inserts are a walnut finish on birch and basswood lumber. Uses 13 1/8" of boookcase height. Periodical surface is 15"H x 34 1/2"W x 1 9/16"D periodical rest. Fits in 36" wide bookcase. 15 lbs.
$ 202
624H
Magazine Rack, Hinged Permanent (Factory Installed)
Oak inserts are made of solid oak lumber. Walnut inserts are a walnut finish on birch and basswood lumber. Uses 13 1/8" of boookcase height. Periodical surface is 15"H x 34 1/2"W x 1 9/16" periodical rest. Fits in 36" wide bookcase. 15 lbs.
$ 182