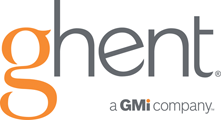 Return Ghent Index
Bulletin & Corkboards & Combinations

Free Standing Reversible Boards

Natural Cork Bulletin Boards

Smart-Pak Combination Boards
Natural Cork Bulletin Boards

Natural Cork Bulletin Boards
Ghent's natural tan cork bulletin boards are a traditional favorite, thanks in part to their ability to withstand the wear and tear of repeated tacking. Push pins, staples or tacks can be easily inserted and hold firmly. The fine-grain cork surface is laminated to a sealed-back fiberboard to create a cost-effective, long-lasting bulletin board. Ghent's natural cork surface is self-healing and will maintain its smooth, attractive appearance for years. Available frames: Aluminum, Wood or Trend. Backed by a five-year guarantee.
Traditional Natural Cork Bulletin Boards
ALUMINUM FRAME
Traditional Natural Cork Bulletin Boards
WOOD FRAME
* Shipping Additional. Selections marked (UPS) ship via UPS services.
All others ship via freight services. Freight Service is Dock-to-Dock in US 48.
For inside delivery or for lift gate (residential) service,
please select the freight option for this service in the shopping cart.
For large/multiple item orders, please submit order for freight quote
at bottom of shopping cart in place of payment information.