Gardall In-Room Safe / Laptop Computer Safe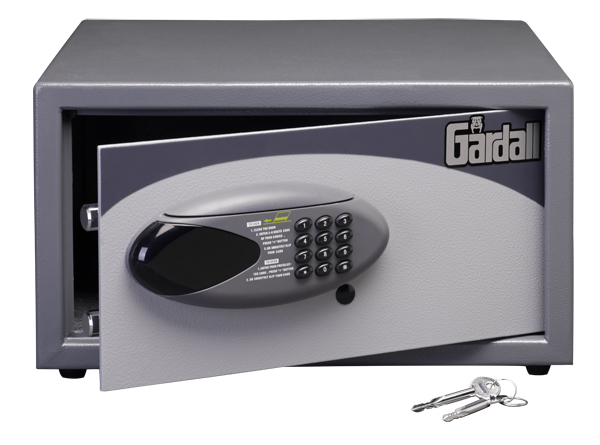 Perfect for hotel, hospital, and dorm rooms, or anyplace you need a compact security device on the go.
Gardall's new in-room safe has a durable powder coated finish and a superior electronic locking system. The highly reliable lock is a one-time use combination that is set by the user for each opening. Each lock has an electronic over ride code or a manual by-pass key (optional) to open lock if a combo is lost
Standard Features
Lock comes with audit trail feature
2 to 5 digit user code
3 bad codes puts lock in lock-out
Easy-to-read LCD screen
4 holes in back for anchoring
Custom Sizes Available. Please call for a quotation.
DESCRIPTION and PRICING
M.A.P. Price is the Minimum Advertised Price required by the manufacturer. Click Add to Cart to see our price
Model

Description:


Approx. Weight:
M.A.P. Price:
Click "Add to Cart" for Pricing.
GH5-G-E
In-Room Safe / Laptop Computer Safe
Outside Dimensions: 9 3/4"H x 16 1/2"W x 15"D
Inside Dimensions: 7"H x 14"W x 14"D
32
$ 450.00
[ADD TO CART]
* Laptop Safes ship via UPS Services.