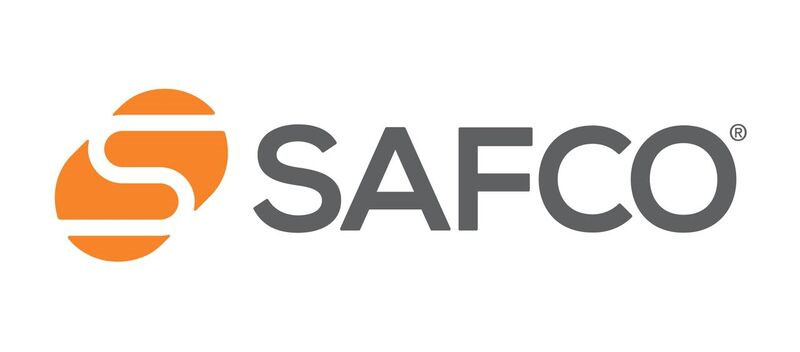 Return to Index
Kwik-File® Sorters
Closed-Back Sorters
Kwik-File® Tables
Storage Tables
Pedestal Tables
Console Tables
Specialized Workstations
Kwik-File Mailroom Workstations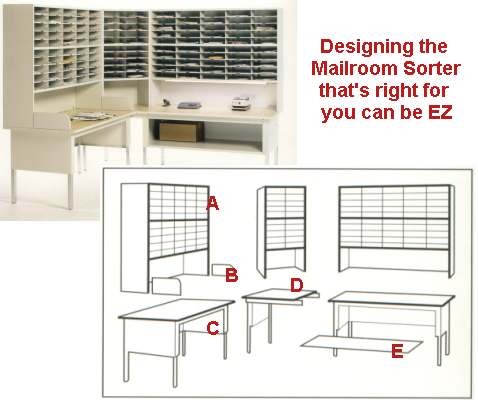 Virtually any configuration of tables, sorters and host of accessories can be combined to streamline your mailsorting and distribution for maximum efficiency. We've a few preconfigured Mailroom sorters already packaged for you, but if a custom configuration is what you need. It's easy. Here are some helpful tips:

A. Sorters are the multiple compartments for individual mail slots. There are several types of sorters you may want to consider.
Freestanding Sorters are available for use where space is limited and a worksurface is not necessary
When worksurface is necessary, table top sorters are available with closed backs (as shown in example above) or with open backs for when mail is sorted on one side and then collected by the recipient on the other side. Both open back and closed back are available in standard or elevated styles (for larger work surface availability.


B. Dump Rails that keep mail on the work area and not on the floor plus a number of other accessories are available to customize and optimize your mailcenter. Besides the dump rails, some of the accessories you might choose include:
Display boards and tackboards
Task Lights
Labels
Table Casters to make your mailcenter mobile
Locking Utility Drawers and keyboard trays


C. Tables
When a worksurface is required, there are a number of table choices for use either alone or as the support for one of the table top sorters described above.

D. Corner Units including sorters and supporting tables allow you to maximize even the smallest spaces.

E. Shelving supports and other options provide added strength for heavy loads and customized options for creating the space you need.



Superb Quality construction. All components easy to assemble. Choose Standard finishes of Pebble Gray or Sand Baked Enamel finish.