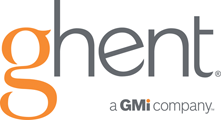 Return Ghent Index
Message
Centers
Headliner Changeable Letterboards
Silhouette Enclosed Tackboards
Ovation Letterboards
Ovation Tackboards
Enclosed Bulletin
Concealed Lighting Enclosed Bulletin Board
Encl Fabric
Encl Letterboard
Free Standing
Ovation Tackboards - Radius Frame
Ovation Series also available with Letterboards. Click Here.
Display it in style inside an Ovation Radius Enclosed Fabric Tackboard. With its flowing design, attractive powder coated aluminum trim and radius corners, Ovation will compliment any decor. The aluminum framing are finished in gray.
Ovation comes with two sliding, tempered safety glass doors that include locks for added protection. The tackable fabric surface is colorfast and will remain free from damage even after years of repeated posting.




Ovation Radius Enclosed Boards have been designed to satisfy both form and function to provide a complete package that displays your good taste.


Ovation Tackboards
When ordering Tackboards, you will be prompted to fabric colors.

| | | | |
| --- | --- | --- | --- |
| Item Number | Description | Price: | |
| OVG1-F (UPS) | 34" x 24", Gray Frame and Hinged Doors | $ 293.17 | [ADD TO CART] |
| OVG2-F | 34" x 47", Gray Frame and Hinged Doors | $ 488.78 | [ADD TO CART] |
| OVG4-F | 36" x 60", Gray Frame and Hinged Doors | $ 653.17 | [ADD TO CART] |
| OVG5-F | 48" x 72", Gray Frame and Hinged Doors | $ 976.10 | [ADD TO CART] |
| OVK1-F (UPS) | 34" x 24", Black Frame and Hinged Doors | $ 293.17 | [ADD TO CART] |
| OVK2-F | 34" x 47", Black Frame and Hinged Doors | $ 488.78 | [ADD TO CART] |
| OVK4-F | 36" x 60", Black Frame and Hinged Doors | $ 653.17 | [ADD TO CART] |
| OVK5-F | 48" x 72", Black Frame and Hinged Doors | $ 976.10 | [ADD TO CART] |