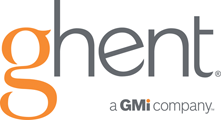 Return Ghent Index
Tackboards & Fabric Boards
Fabric Tackboards
PremaTak Vinyl Tackboards
Fabric Tackboards
Trend Fabric Tackboards
Trend Series wrapped-edge fabric boards add style to offices, conference rooms, patient rooms and corridors while providing a sturdy tack surface for posters, announcements and other notices. The warm farics are colorfast and will remain free from damage even after years of repeated tacking The soft, radius corners and fabric edge design make a tasteful addition to any decor and are available in five fashion colors: blue, merlot, gray, green and beige.

Wrapped Fabric Tackboards
* Shipping Additional. Selections marked (UPS) ship via UPS services.
All others ship via freight services. Freight Service is Dock-to-Dock in US 48.
For inside delivery or for lift gate (residential) service,
please select the freight option for this service in the shopping cart.
For large/multiple item orders, please submit order for freight quote
at bottom of shopping cart in place of payment information.