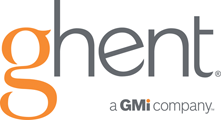 Return Ghent Index
Markerboards
Centurion Magnetic Markerboards
DecoAurora Markerboards
Economy Markerboard Planners
Harmony Glass Markerboards
NEXUS
Proma Projection Board
Verona Dry Erase
Markerboard Accessories
Markerboard and Chalkboard Accessories

Sparkleen Markerboard Cleaner
Ghent's Sparkleen is specially formulated to cut through built-up residue faster and easier than anyt other markerboard cleaner on the market. The non-flammable Sparkleen conditions the markerboard surface as it cleans and removes hidden ink particles from the surface, helping to restore the boad to like-new condition. Even removes most permanent inks.

Sparkleen is available in cartons of 12 8 oz. spray bottles.

Ghent Erasable Markers
Ghent erasable markers are designed to last longer than most ordinary whiteboard markers. Vivid colors combined with a wide chisel point leave an easy-to-read ink mark for effective communication and wipe off with ease. Available in boxes of four markers.
Sparkleen Wipes & Spray
| | | | |
| --- | --- | --- | --- |
| Description | Item Number | Price:* | |
| Sparkleen 8 oz. pump spray bottles (Carton of 12 bottles) | SPS8-12 (UPS) | $ 68.78 | [ADD TO CART] |
Markers and Erasers
Description
Item Number
Price:*
Four Markers - Assorted Colors (Black, Blue, Red, Green)
M4-A (UPS)
$ 22.00
[ADD TO CART]
Four Markers - One color (specify color)
M4 (UPS)
$ 22.00
[ADD TO CART]
Foam Eraser
Carton of 12
ER-425-12
$ 34.00
[ADD TO CART]
Foam Erasers
Carton of 144
ER-425-144 (UPS)
$ 325.37
[ADD TO CART]
* Markerboard and Chalkboard accessories ship via UPS services.