FEDERAL GOVERNMENT BUYERS

GSA PRICING IS AVAILABLE FOR DA-LITE PRODUCTS
for pricing or info call 800-338-5370
Products

Rear Projection Screens

Thru-the-Wall Screen and Mirror System VIDEO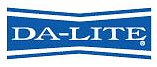 Due to Da-lite's recently implemented Minimum Advertised Price policy, our pricing is too low to show. Please call (800-338-5370) or email us at biz2bizonline@live.com for our low price.
Thru-the-Wall Screen and Mirror System
VIDEO FORMAT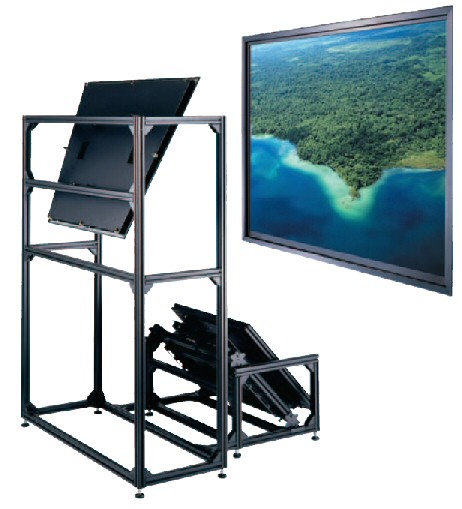 Part #s are for comparison purposes only: Thru-The-Wall Systems require a custom design
Click here to fill out a Mirror request Form
Viewing Area
H x W

Da-Plex Ship Weight

Da-Plex

Da-Glas

Da-Glas Ship Weight

40 1/4" x 53 3/4"

67"

696

23019

23020

741
43 1/4" x 57 3/4"

72"

715

23025

23026

766
50 1/2" x 67 1/4"

84"

774

23031

23032

844
57 3/4" x 77"

96"

842

23037

23038

934
60" x 80"

100"

890

23043

23044

969
72" x 96"

120"

1004

23049

23050

1340
81" x 108"

135"

1130

23096

23097

1558
90" x 120"

150"

1206

23055

23056

1696
UPGRADES

NOTE: The Thru-The-Wall System includes a black self-trimming frame and one first surface glass mirror up to 56" x 72".

Part #

Systems requiring a mirror larger than 56" x 72" up to 72" x 80"
TTW_MIRROR_UPGRADE1
Systems requiring a mirror larger than n 72" x 80" up to 74" x 98"
TTW_MIRROR_UPGRADE2
Double Mirror System
TTW_DOUBLE_MNIRROR
Heavy Duty Cradle (for projectors over 50#)
TTW_HD_CRADLE
Thru-The-Wall (TTW)
TTW is a component rear projection solution that comes complete with the factory framed rear projection screen and frame of your choice and Rear Projection Module (RPM). The RPM is a precision, aluminum extrusion based rear projection module. It
is designed specifically to meet the exacting requirements of newer, digital projectors, and is manufactured to precise tolerances. The RPM is used to save valuable real estate by folding the projector's light path utilizing an optical quality first surface mirror. State-of-the-Art solid modeling software is used to design the RPM.
The Rear Projection Module is constructed of matte black anodized 1-3/4" square aluminum extrusion. The aluminum is 6063-T6 Alloy with a 1/8" typical wall. The connections of the extrusion is die cast Zinc #3 alloy powder-coated
corner blocks. All sheet metal parts is powder-coated steel utilizing a minimum of 14 or 16 gauge material.

The RPM is equipped with plastic non-marking adjustable feet that have a ±7/8" range of adjustment to allow for a precise and level system in almost any uneven surface environment.

The mirror(s) is 94% reflective optical quality first surface glass, protected with a rubber compression gasket utilizing 3-point suspension to ensure mirror surface flatness.

Features:
• Screen and a screen frame of choice.
• Designed to the specific projector and screen criteria, and to the physical characteristics of the utilized space.
• Fine-Tuning Projector Cradle (a 6-Axis adjustment projector mount) standard on all units.
• Mirror(s) positively pre-located in the manufacturing process and therefore preset in a fixed position.
• Fine-Tuning Projector Cradle mounting plate design to accept the specified projector.
• Available as a one (single-fold) or two mirror system (double-fold).
• Standard with first surface projection grade mirror(s) up to 48" x 60".
• Frame constructed of heavy-duty aluminum extrusion with black anodized finish and a connector block of die cast zinc alloy with a black powder coat finish.
• Easily assembled utilizing unique 8mm T-bolts and serrated washer nuts.

Options:
• Heavy-Duty adjustable "fine tuning" cradle is available for projectors in excess of 50 pounds.
• Slide Projector Shelf.
• Perfect Image Mirror Management System to allow for precise image adjustment.