With its stylish curved aluminum extruded case available in either black, white or graphite finish, the Contour Electrol is a beautiful addition to any installation.

Screen surface retracts completely into the case for a clean, modern appearance when screen is not in use.

For easy installation, the Contour Electrol_ is available with SCB-100 and SCB-200 (RS-232 serial control board), Low Voltage Control unit, Silent Motor, Silent Motor with Low Voltage Control or Video Projector Interface built into the case.

Standard with a Decora style three position wall switch.

Matte White fabric up to and including 12' high will be seamless.

Video Spectra 1.5 and High Contrast Matte White fabric up to and including 8' high will be seamless.


An optional choice of seven veneer finishes are also available for the front cover of the screen case for a warm, elegant look.

Veneers from left to right (top row) Honey Maple, Medium Oak, Heritage Walnut, Mahogany, (bottom row) Light Oak, Natural Walnut, Cherry.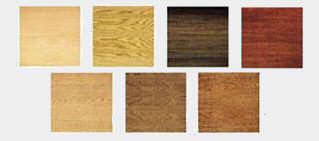 You will be asked for a veneer selection once you enter the shopping cart