Click for
V-Line Index
Brute Pistol Case
Closet Vault
Compact Case
Desk Mate
Hide-Away Case
Quick Vault
Rifle Case
Shotgun Case
Tactical Top Draw Case
Top Draw Case
TravelMate II

Locks

Top Draw Case - Model 2912-S
Burglars and Children can easily find firearms and
valuables in their hiding places. Don't be a statistic!
Prevent this with the Top Draw Case by V-Line.
This is a California approved firearms saftey device that meets the requirements of California Penal Code section 12088.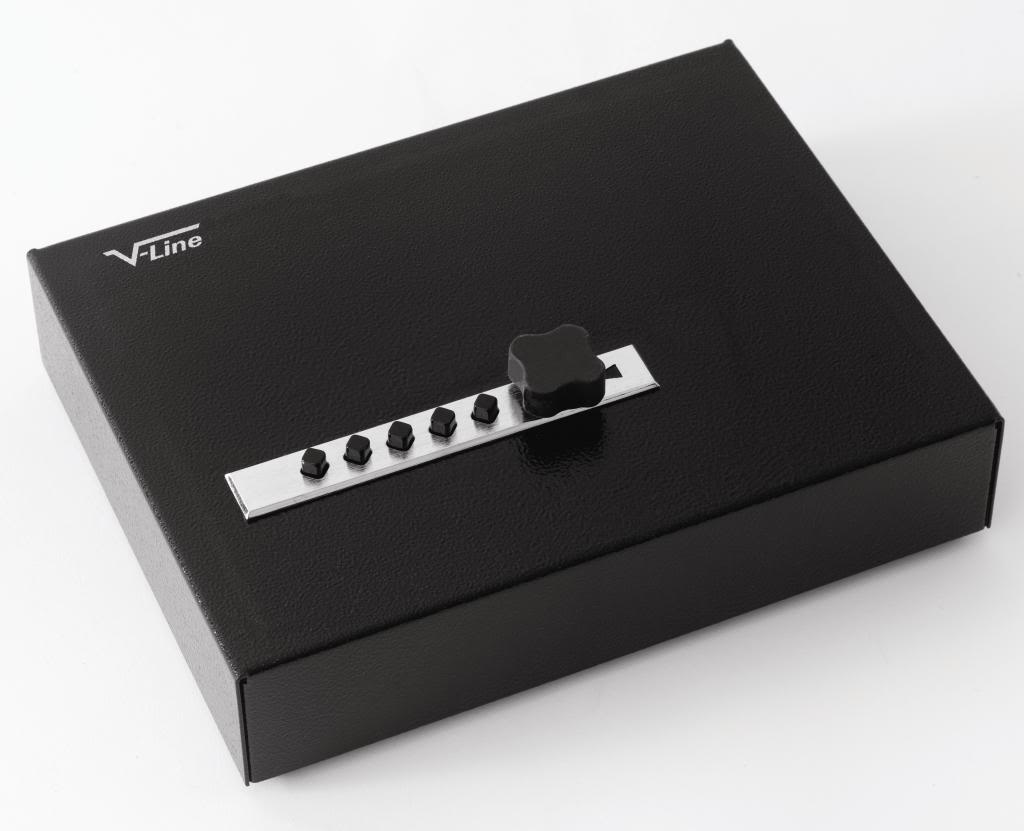 Standard Features
Simplex™ mechanical push button lock for quick access, no keys to lose or batteries to change.
Pre-punched holes for easy installation.
3/8" thick steel lock block gives added strength to lock.
Foam lined interior holds 2 handguns
Sturdy fabricated steel construction. (12 1/4"" x 9" x 2-1/2")
Finished in Black powder coat.
Continuous hinge, staked to prevent removal.
Accented with handsome gold pinstripe and logo design.
Inside Dimensions: 12" x 8" x 2 1/4"
Model 2912-S can be mounted directly to any surface or attached
with the optional Mounting Bracket for easy portability.
Optional Mounting Bracket
Mounting Bracket allows your Top Draw Case to be transported. Lock tabs and thumb screws allow easy transfers, no tools are necessary to tranfer case between brackets. Dimensions: 10" x 7"
| | | |
| --- | --- | --- |
| Model Number | Price* | |
| 2912-S | $179 | |
| 2912MB | $ 24 | |


* Ships via UPS Services