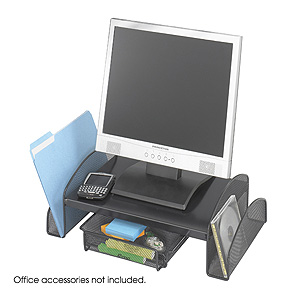 Onyx™ Mesh Monitor Stand, 2159BL
Make it mesh! This black mesh monitor stand raises monitor 4" for more comfortable view reducing neck and eye strain. Features two side compartments and an 8 3/4" wide sliding and pull-out drawer for additional storage for supplies.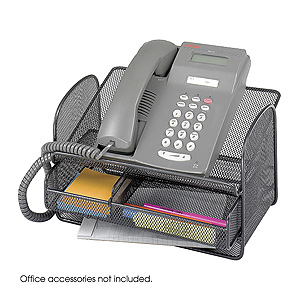 Onyx™ Mesh Telephone Stand, 2160BL (Qty.5)
Make it mesh! This black steel mesh telephone stand features a storage drawer with an adjustable, removable divider. Easily keep notepads, pens, pencils and other supplies close at hand to handle every phone call that comes in. Packed 5 per carton.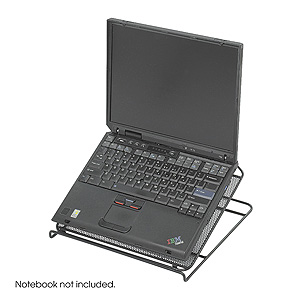 Onyx™ Mesh Laptop Stand, 2161BL (Qty.5)
Make it mesh! The smart design in Black steel mesh is adjustable and well ventilated. Positions your laptop monitor for comfortable viewing. Folds flat for portability. Packed 5 per carton.

See chart below for descriptions, dimensions and pricing
on each of the selections shown above.