Return to Workplace Organization



Organizing Desk Area
Desktop Risers
Economy Storage Organizers
Mesh Desk Organizers
Mesh Magnetic Panel Organizers
Mesh Wall Pockets
Mesh Workstation Organizers
Onyx™ Mesh Desk Top Organizers
PanelMate Organizers
Reference Systems
Steel Desk Racks
Steel Wall Pockets
NEW!
SNEEZE GUARDS



Onyx™ Mesh Magnetic Panel Organizers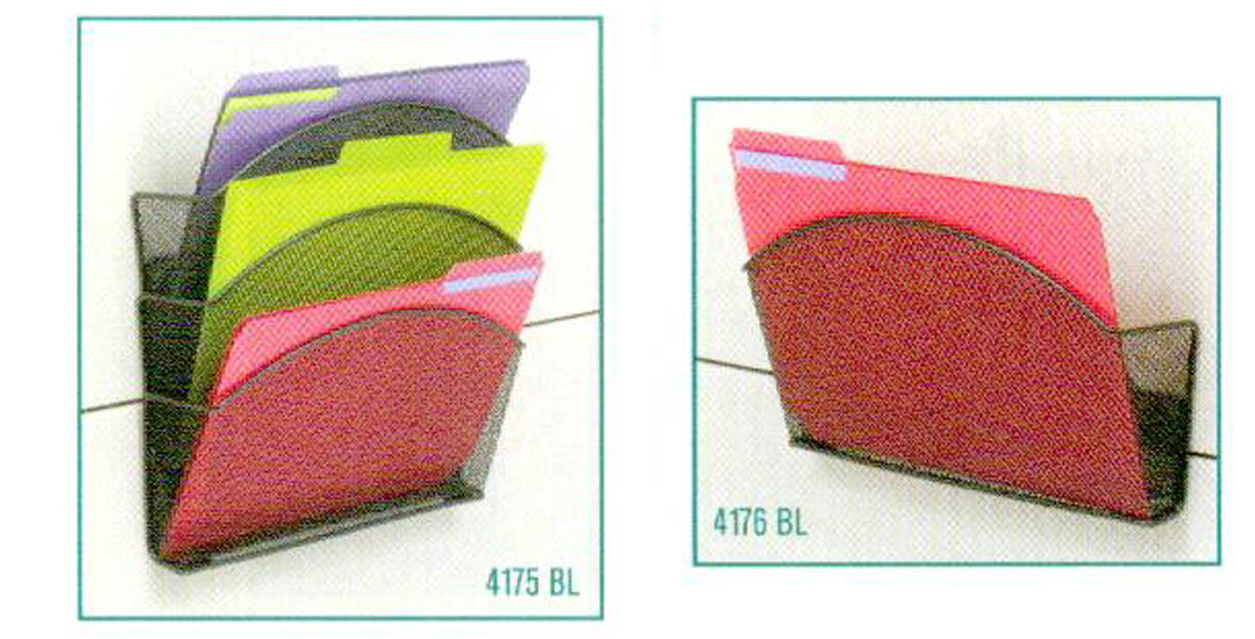 Onyx™ Magnetic Mesh Panel Organizers (Qty.6)
Onyx™ it! These panel accessories are a perfect way to organize your files. Made with steel mesh construction and comes with 4 four heavy-duty magnets to attach to metal cube surfaces or on most fabric covered metal panel walls. No need for those unsightly over the panel brackets. Steel point fasteners are included. Packed six per carton.
4175BL Triple File Pocket
4176BL Single File Pocket
4180BL File Pocket with Accessory Organizer

\See chart below for descriptions, dimensions and pricing
on each of the selections shown above.
MODEL
DESCRIPTION
PRICE
4175BL
Onyx™ Mesh Triple File Pocket, carton of 6
13"W x 4 1/4"D x 13 1/2"H, 28 lbs. ships at 35 lbs. rate

$ 260.24

4176BL
Onyx™ Mesh Single File Pocket, carton of 6
13"W x 4 1/4"D x 7 1/4"H, 11 lbs.
$ 112.77
* Mesh Organizers ship via UPS Services