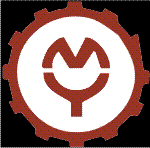 Martin Yale® EX5100 Tabber

The Martin Yale® EX5100 tabs documents of many varieties at a speed of up to 7,500 pieces per hour. Unit works with either pin-fed or non pin-fed tabs. This unit cannot run clear tabs. Key features include extremely quiet operation, permanent batch counter and electronic adjustment of tab location for equal centering. Built in diagnostic testing makes troubleshooting the machine simple.


Seals mail pieces with an adhesive tab to create mailings that comply with U.S. postal requirements

Reduces cost of mailings by elminating the need for envelopes

Accepts rolls of 5,000 tabs

Precision control of tab location

Handles media 5" to 12" wide and up to 1/8" thick

Process media at up to 7,500 pieces per hour

Accepts 15/16" and 31/32" round and 7/8" square tabs (pin-fed or non pin-fed)
Model EX5100 Specifications
Feed Speed: up to 7,500 pieces per hour
Width Capacity: 5" minimum to 12" maximum
Thickness Capacity: 1/8"
Tab Roll Capacity: 5,000-tab roll
Tab Size: 15/16" or 31/32" round or 7/8" square, pin-fed or non pin-fed
Electrical: 115V 60Hz (220V 50Hz avail.) UL Listed
Overall Size: 20" x 21" x 17"
Shipping Weight: 26 lbs.
Price: $3,486.00 [ADD TO CART]