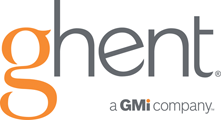 Return Ghent Index
Message
Centers
Headliner Changeable Letterboards
Silhouette Enclosed Tackboards
Ovation Letterboards
Ovation Tackboards
Enclosed Bulletin
Concealed Lighting Enclosed Bulletin Board
Encl Fabric
Encl Letterboard
Open Face Changeable Letter Boards
Free Standing
Open Face Changeable Letterboards
Open Face Changeable Letterboards
When you need to communicate information that changes regularly, Ghent's open face letterboards are perfect for you. These quick-change artists let you create signs easily. The 16" x 12" letterboard comes with an easel back for use on countertops. Changeable letter panels are available in black or burgundy felt. A complete set of 3/4" letters, numbers and characters is included.


Plastic Insert Letters
Sets of white plastic letters, numbers and characters are available only in Gothic font styles. Letters insert securely into Ghent's precision-grooved letterboards. Choose from four convenient sizes. Click here for letter count & type breakdown. A handy letter box (sold separately) with removable tray is a must for easy storage and handling.