Return to Workplace Organization Index
Bookcases
Steel Bookcases
Literature Organizers
E-Z Stor Wood Literature Organizer
E-Z Stor Steel Literature Organizer
E-Z Stor Steel Literature Organizer
Value Sorter Organizer
Wood / Corrugated Organizers
Economy Storage - Pigeon Hole Cabinet
Garment Organizers
Costumers and Coat Trees
Wall & Door Racks
Modular Storage Cabinets

SHIPPING IS FREE for Orders Over $1200. Orders under $1200 are charged a Flat Fee of $120.00
THE ANSWER TO THE QUESTION, "WHERE SHOULD I PUT THIS?"
SAFCO® Modular Cabinets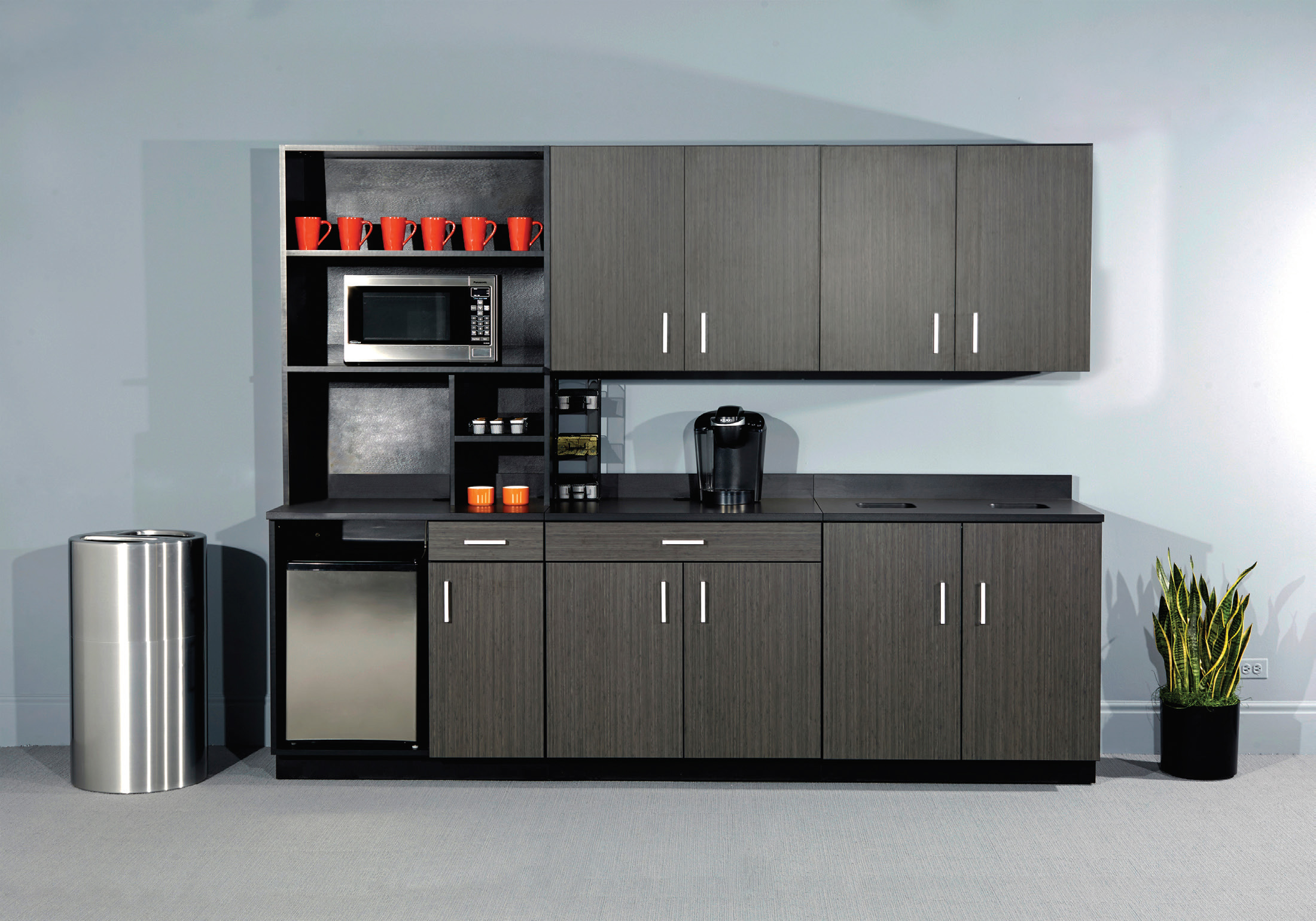 Ideal for use in a wide variety of settings, the Safco® Modular Cabinets minimize your storage footprint and maximize your space while providing uniform style and function. With a seamless look and versatile storage capacity, the modular cabinets can be used everywhere from offices to office supply rooms and breakrooms. The modular design of the product line allows you to customize the capacity and scale of your storage unit to suit your needs, saving you valuable square footage and reducing overall cost.
• modular, multiuse cabinets for custom-configured storage in workspaces, breakrooms and classrooms
• cabinet constructed from 3⁄4" thick TFM laminate that is heat, moisture, stain and abrasion resistant
• tops are constructed from 1" thick high-pressure laminate
• features soft-close mechanisms on doors and drawers
• easy assembly with cam-lock fasteners and dowels, individual cabinets attach securely with metal connector pins
• contemporary brushed nickel hardware pulls on door fronts
• color options include two tone vanilla/grey or mahogany/slate and solid tone asian night/black (see below)
• ships ready-to-assemble (wall mounting hardware not included)

Model # 1700 Wall Cabinet
36"W x 14"D x 30"H
Compartment Size: 34 1/4"W x 12 1/2"D x 27 3/4"H (Inside Cabinet Dimensions)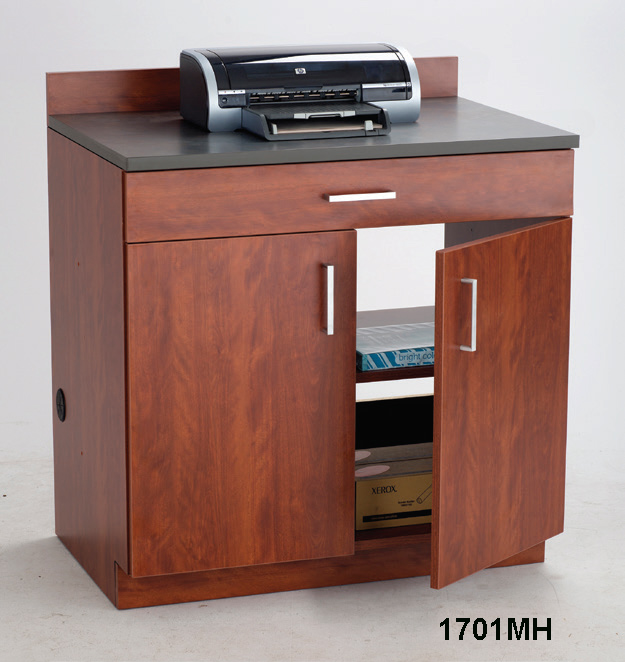 Model # 1701 2 Door/1 Drawer Base Cabinet
36"W x 25"D x 36"H
Compartment Size: 32 1/4"W x 19"D x 3 1/4"H (Inside Drawer Dimensions), 34 1/4"W x 22 1/2"D x 24 3/4"H (Inside Cabinet Dimensions)


Model # 1702 2 Door Base Cabinet
36"W x 25"D x 36"H
Compartment Size: 34 1/4"W x 22 1/2"D x 29 1/2"H (Inside Base Cabinet Dimensions)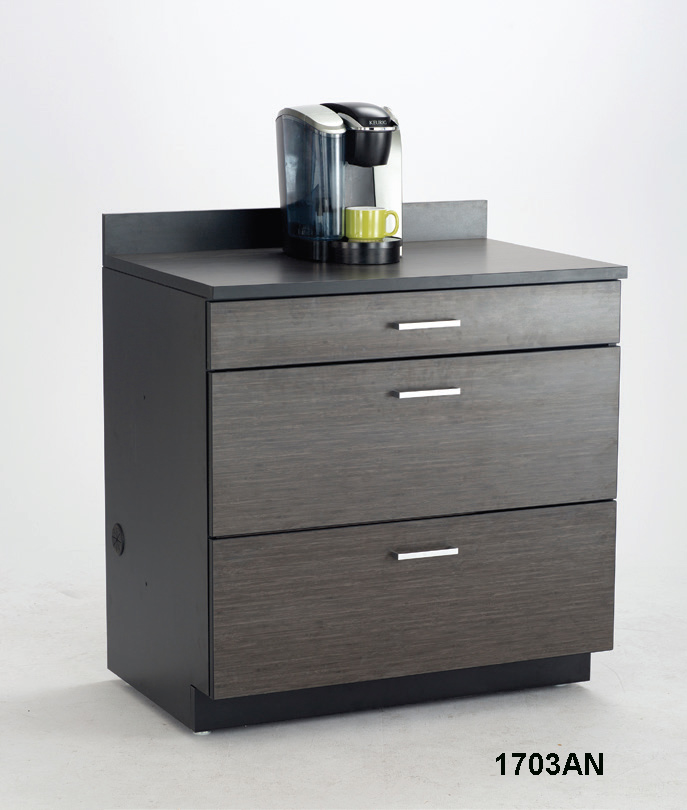 Model # 1703 3 Drawer Base Cabinet
36"W x 25"D x 36"H1/4"W x 19"D x 7 1/4"H (Inside 2 Large Drawer Dimensions)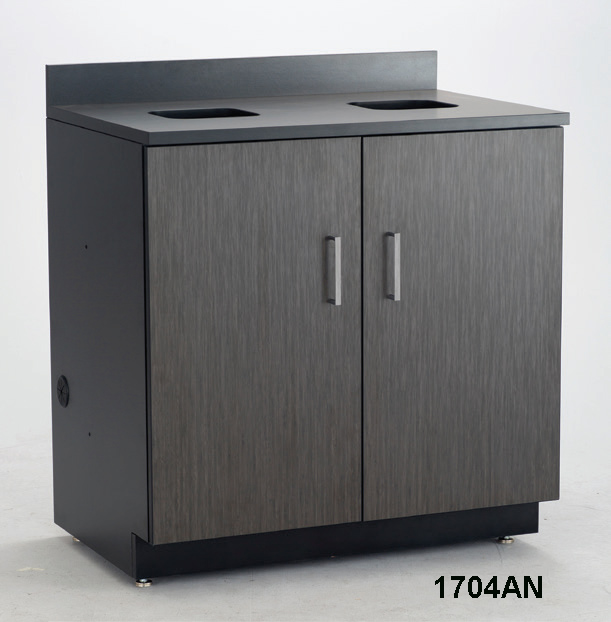 Model # 1704 Waste Management Base Cabinet
36"W x 25"D x 36"H
Compartment Size: 34 1/4"W x 22 1/2"D x 29 1/2"H (Inside Cabinet Dimensions)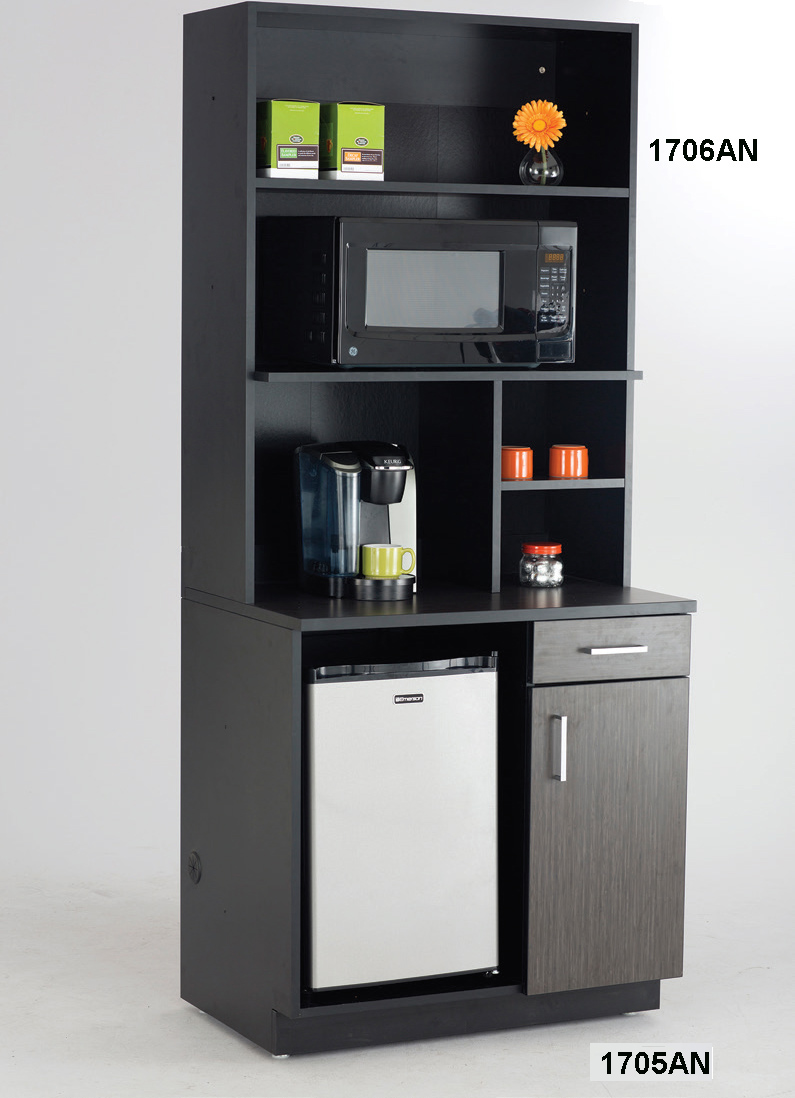 Model # 1705 Appliance Base Cabinet
36"W x 25"D x 36"H
Compartment Size: 20"W x 22 1/2"D x 30"H (Inside Refrigerator Compartment Dimensions), 11 5/8"W x 19"D x 3 1/4"H (Inside Drawer Dimensions), 13 1/2"W x 22 1/2"D x 24"H (Inside Cabinet Dimensions)
Model # 1706 Appliance Hutch Cabinet
36"W x 18"D x 48"H
Compartment Size: 32 1/4"W x 19"D x 3 1/4"H (Inside Top Drawer Dimensions), 32 1/4"W x 19"D x 7 1/4"H (Inside 2 Large Drawer Dimensions)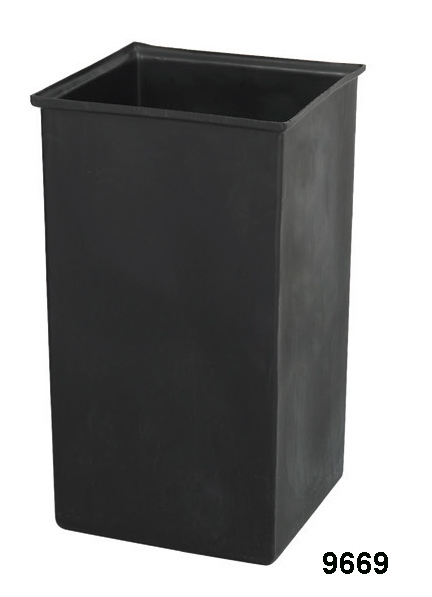 Model # 9669 36-Gal. Plastic Liner
17"W x 17"D x 271⁄4"H
purchase two for 1704


Pricing for Modular Storage Cabinets
MODEL
DESCRIPTION
(click on images for larger view)
DIMENSIONS
PRICE*
1700
Modular Wall Cabinet,86 lbs.

36"W x 14"D x 30"H
$301.65
1701
Modular 2 Door/1 Drawer Base Cabinet, 152 lbs.

36"W x 25"D x 36"H
$ 577.88
1702
Modular 2 Door Base Cabinet, 154 lbs.

36"W x 25"D x 36"H
$ 559.53
1703
Modular 3 Door Base Cabinet, 182 lbs.

36"W x 25"D x 36"H
$ 669.18
1704
Modular Waste Management Base Cabinet, 114 lbs.

36"W x 25"D x 36"H
$ 525.18
1705
Modular Appliance Base Cabinet, 138 lbs.

36"W x 25"D x 36"H
$ 584.94
1706
Modular Appliance Hutch Cabinet, 90 lbs.

36"W x 18"D x 48"H
$ 288.47
9669
36-Gal. Plastic Liner (purchase two for 1704)
17"W x 17"D x 271⁄4"H
$ 82.60
* Modular cabinets units ship via freight services (by truck).
SHIPPING IS FREE for Orders Over $1200. Orders under $1200 are charged a Flat Fee of $120.00