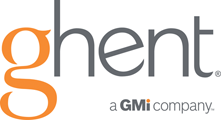 Return Ghent Index
Markerboards
Centurion Magnetic Markerboards
DecoAurora Markerboards
Economy Markerboard Planners
Harmony Glass Markerboards
Image Trim Markerboards
NEXUS
Phantom Line Markerboards
Proma Projection Board
Verona Dry Erase
Markerboard Accessories
Image Trim Markerboards and Corkboards
Image Trim
Tired of the ordinary? Ready for the extraordinary? Image Trim is for you! Image Trim takes the strength of traditional aluminum framing and finishes it with a stylish coating of graphite fleck for an exceptional look that will dress up any decor. Image Trim's premium marker surface will resist scratching or staining and is backed by a fifty-year performance guarantee. The porcelain-on-steel accepts magnets and magnetic accessories. Image Trim markerboards allow you to make a bold statement with its dependable performance and with its decorative aesthetic design.

The graphite fleck framing is available with either a natural cork tackboard or markerboard. It's one communication board that dares to go beyond.

To order, click on appropriate item price below.
Image Trim Corkboards
Image Trim Markerboards
* Boards ship via Freight Services. Freight Service is Dock-to-Dock in US 48.
For inside delivery or for lift gate (residential) service,
please select the freight option for this service in the shopping cart.
For large/multiple item orders, please submit order for freight quote
at bottom of shopping cart in place of payment information.