Products

Manual Wall and Ceiling Screens

Advantage Electrol VIDEO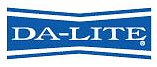 Due to Da-lite's recently implemented Minimum Advertised Price policy, our pricing is too low to show. Please call (800-338-5370) or email us at biz2bizonline@live.com for our low price.
Advantage Manual With Controlled Screen Return (CSR) - Ceiling Recessed
VIDEO FORMAT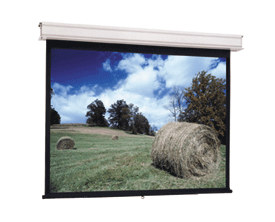 Video Format Sizes

Available Screen Surfaces and Part Numbers

Shipping
weight

High Contrast
Matte White

43" x 57"

72"

60

85697

92699
85699

50" x 67"

84"

85701

92700

85703

57" x 77"

96"

77
85705
92701
85707

60" x 80"

100"

85709

92702

85711

69" x 92"

120"

89
85713
92703
85715

87" x 116"

150"

85717

92704

85719

105" x 140"

180"

106
85721

120" x 160"

200"

123

85724
FINISH UPGRADES

Whitecase standard. Black caseavailable as an upgrade. Must be specified at time of order.

Part #
BLACK BOX

advantagecsr_blackcase
click here for Screen Accessories
DESCRIPTION
DETAIL
LITERATURE
The Advantage Manual is a ceiling recessed manually operated screen.

Developed with the installation process in mind, the Advantage Manual Screen with Controlled Screen Return (CSR) provides the convenience and flexibility of installing the case and fabric/roller assemblies at separate stages of construction.

A floating mounting method utilizing adjustable roller brackets is designed into the lightweight, extruded aluminum case allowing the centering or offsetting of the screen.

Finished case edges provide a clean look and comfortable build-in of ceiling tiles.

Offered exclusively by Da-Lite, the Controlled Screen Return (CSR) system adds an impressive feature to the Advantage design. The CSR system ensures the quiet controlled return of the screen into the case providing optimal performance and smooth, consistent operation. Screens with the CSR feature must be fully extended. There are not intermediate stopping positions.


Matte White fabric up to and including 10' high will be seamless.

Video Spectra 1.5 and High Contrast Matte White fabric up to and including 8' high will be seamless.